Enjoy a FREE "Christmas Around the Campfire" Event hosted by Williamsburg Christian Retreat Center (WCRC) on December 11th, from 6 pm to 8 pm.
Looking for a unique and free Christmas event near Williamsburg, VA, to get in the holiday spirit with friends and family? The Williamsburg Christian Retreat Center (WCRC) is hosting a free Christmas event at their retreat center in Virginia on December 11th, from 6 pm to 8 pm. "Christmas Around the Campfire" is open to people and families of all ages.
Christmas Around the Campfire is a yearly recurring special event to celebrate the festive spirit of Christmas that has been taking place for eleven years. Church groups are welcome to attend the outdoor event, but an RSVP is recommended to guarantee the best possible experience for the group.

This event gives members of the local community a chance to escape the chaos of the holiday season and keep Christ at the center of Christmas.
The Christmas Activities will include:
a candlelit walk through the fields to a campfire
carols
scripture reading
going through the Christmas story together
hayrides
cookies
hot cocoa
And more!
Itinerary of "Christmas Around the Campfire"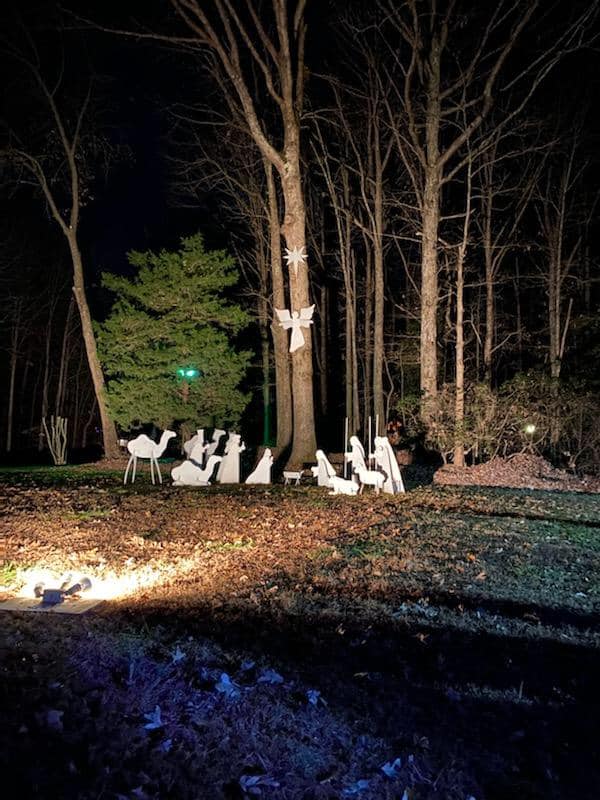 The program will begin with scripture reading, Christmas carols, and complimentary hot cocoa and cookies. After that, there will be three outdoor activities to experience:
A Nativity Scene: The first stop is a nativity scene where the first part of the Christmas story will be shared.
3-Crosses Campfire: Attendees will participate in worship and a short devotion around the campfire after the nativity.
Hayrides: Participants can then take a hayride through the retreat center.
"It is a great way to reorient your perspective toward Christmas. Guests start in the dark and walk uphill through a lighted path toward the campfire, reminding family and friends of life's journey and how to keep the focus on the light of Christ."

Ginger, Williamsburg Christian Retreat Center (WCRC)
The Christmas event promises to be a great time and a wonderful experience for any community members who want to celebrate the holiday season in a unique way while also keeping Christ at its core. Here, you can de-stress and take time out for yourself, enjoying the outdoor pine cone-scented air and reconnecting with the reason for the season. That's something everyone could use this time of year.
Located 20 minutes northwest of Colonial Williamsburg in southeastern Virginia.
Take Interstate 64 to exit 227
Go North on Route 30 for just under a mile
Turn left on Route 601, Barnes Road
Travel 1 mile; entrance is on the right
Williamsburg Christian Retreat Center (WCRC) Mission and Vision
Williamsburg Christian Retreat Center provides a place for the Holy Spirit to work in the lives of kids and adults through camping and retreats so that Jesus can change every life, be welcomed into His family, and serve Him.