Conference & Meeting Rooms
in Williamsburg, VA
Williamsburg Christian Retreat Center (WCRC) is equipped with a variety of indoor conference rooms and outdoor meeting areas.
Large meeting areas: You'll find indoor gathering space for up to 120 people and outdoor space for up to 200. Details below.
Small meeting spaces: WCRC is also equipped with smaller indoor meeting rooms and other outdoor spaces that are perfect for breakout sessions, small group prayer/discussion time, or 1-on-1 mentoring. See details below.
Coffee makers are available in meeting rooms and all meeting rooms are equipped with a TV, DVD player, and a whiteboard at no additional charge.
Meeting Room Options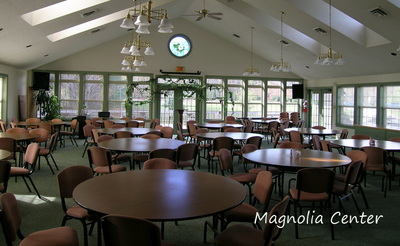 Magnolia Center
seats up to 100 for dining or 120 for meeting
Free when you have a group of over 50 staying in Oakwood Lodge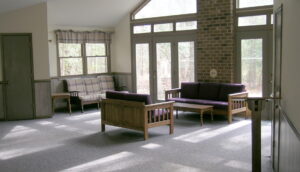 Laurel Cottage
up to 50 guests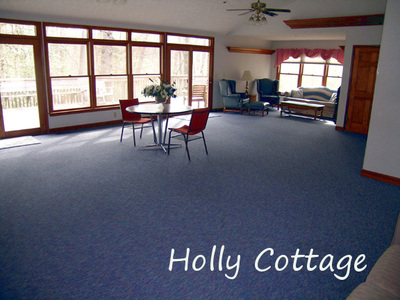 Holly Cottage
up to 50 guests

Oakwood Lodge Meeting Rooms (2)
up to 50 guests each
Free when you reserve six rooms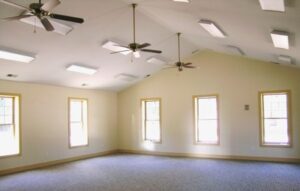 The Village Commons (2)
up to 40 guests in A, up to 70 guests in B
Free when you book four or more cabins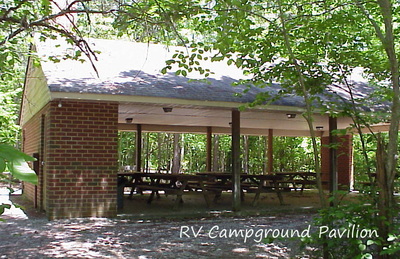 Pavilion in Campground 30'x60′
up to 50 guests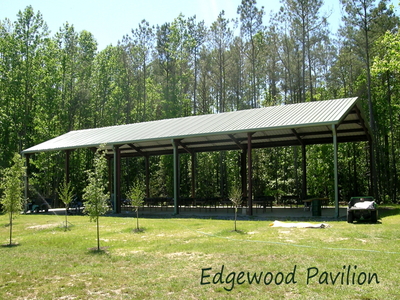 Edgewood Pavilion 40'x100′
up to 200 guests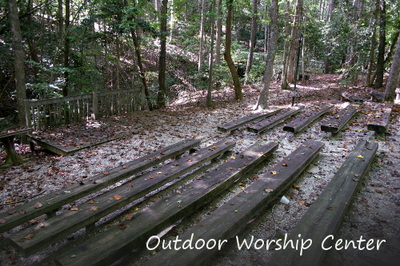 Outdoor Worship Center
up to 150 guests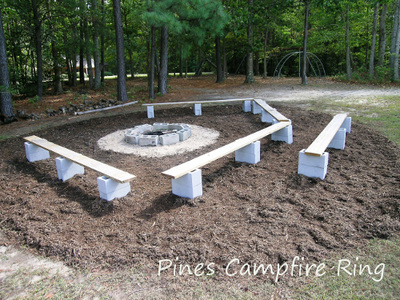 Pines Campfire Ring
up to 30 guests


Three Crosses Campfire Area
up to 60 guests
More About Group Retreats
Learn more about our group retreats in Williamsburg, VA: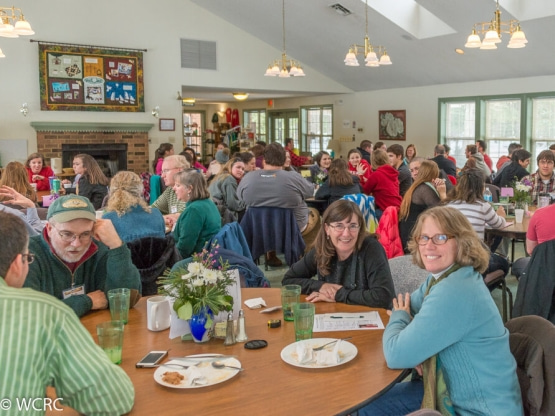 Our Location
Conveniently located near Colonial Williamsburg & Busch Gardens in VA!
Our central location in the Mid-Atlantic makes it easy for families travel to Williamsburg Christian Retreat Center. We're easily accessible from North Carolina, Maryland, Washington D.C., etc. because we're only ~30 minutes from I-95 and 5 minutes from I-64.
Approximate Driving Times:
Richmond, VA – :40
Norfolk, VA – 1:05
Virginia Beach – 1:10
Washington, DC – 2:10
Charlottesville, VA – 1:40
Rocky Mount, NC – 2:20
Harrisonburg, VA – 2:30
Greenville, NC – 2:50
Baltimore, MD – 2:50
Durham, NC – 2:50
Raleigh, NC – 3:00
Winston-Salem, NC – 3:50
North Carolina border – 1:30
Maryland border – 1:30
Delaware border – 3:10
South Carolina border – 4:00
Petersburg, VA – 1:00
Fredericksburg, VA – 1:30
Lynchburg, VA – 2:40
Roanoke, VA – 3:20
Fayetteville, NC – 3:20
Greensboro, NC – 3:30
Wilmington, NC – 4:10
Philadelphia, PA – 4:10
So, whether you're looking for a Williamsburg family resort, campground/RV park, or a retreat center near Richmond, VA; Northern Virginia; Washington D.C.; or Baltimore, MD, consider our Christian retreat and conference center.
Address: 9275 Barnes Road, Toano, VA 23168
GPS Coordinates: 37.419961, -76.843194
Get Directions
FAQs
No. While overnight guests get cheaper rates, groups not staying overnight can still rent meeting rooms or outdoor space.
Indoor meeting rooms available to rent by the hour
Outdoor meeting areas available to rent as a full-day or half-day
See meeting room options here.
Note: To ensure that overnight retreat groups have access to our conference rooms and meeting spaces, weekend day events using indoor meeting rooms cannot be scheduled more
than one month in advance. Non-summer weekdays may be scheduled up
to two months in advance.
Nonprofits and churches may use an Oakwood conference room mid-week at no charge for up to 4 hours. Contact us for details.
Our indoor meeting rooms include the following:
Coffee maker
TV
DVD player
Whiteboard
Food service is available for an additional fee.
Learn more or contact us.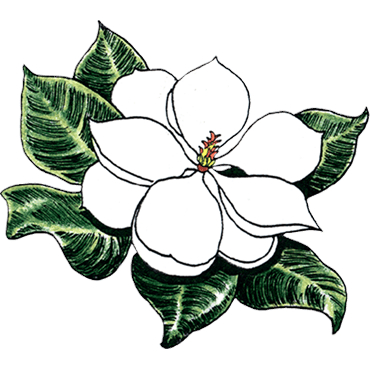 Williamsburg Christian Retreat Center
---