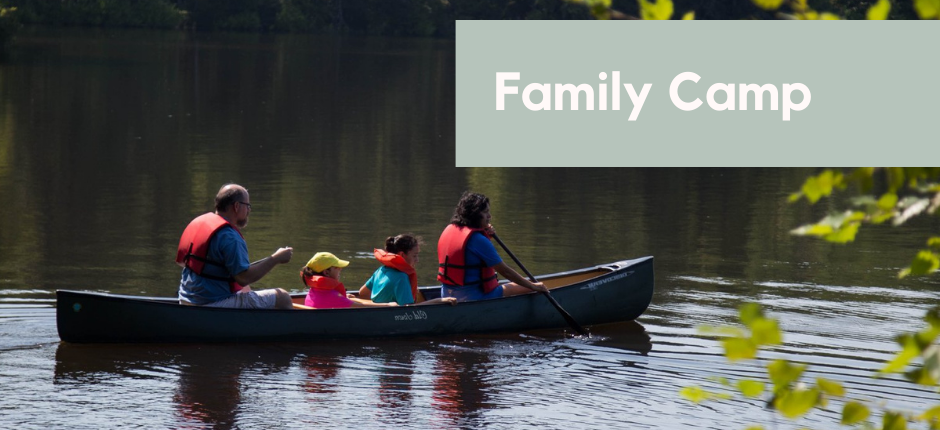 Family Camp
August 7–10, 2022
Overview
Williamsburg Christian Retreat Center's Family Camp is specifically designed to help you and your family connect with each other and with God.
We take care of the details so you can focus on spending quality time in a distraction-free environment. We also provide a spiritual focus to help you shepherd your family into a deeper relationship with God so you'll feel re-connected, refreshed, and ready to do life.
Fun activities and recreation options From archery to swimming and canoeing to zip line, our activities add the outdoor context where family memories are made. We will have activities for different age groups running simultaneously so that no one is left out of the fun!
Worship times and devotions to help your family focus on God We'll spend time singing and hear a short message each day to give your family a spiritual focal point. There will also be time for your family to have devotions together and we'll provide a devotion book that you can use as a guide.
Great food Our meals are freshly prepared and served buffet-style in the comfort of our Magnolia Center dining room.
Options to extend your stay to explore and play in Williamsburg Additional lodging and meals can be arranged so you can use WCRC as a base camp to launch into Williamsburg's many attractions.
Lodging
Williamsburg Christian Retreat Center is a quiet place to focus on our Lord and Savior Jesus Christ. 300 wooded acres, clean comfortable lodging and great food make WCRC a perfect place to get away and focus on God.
Cabin Village: Families can stay in our amazing cabins. Each cabin is divided into two living/sleeping areas. Each side has a bathroom and shower along with three bunk beds, one of which includes a double bed. A family stays in one side of a cabin.
​Oakwood Lodge: Oakwood is our hotel-style building. Each room has a queen size bed and twin trundle beds to sleep a total of 4. Rooms have a private bath, linens and towels are included.
RV Campground: Bring your tent or RV and stay in our beautiful campgrounds. All our campground sites are full hook-up with water, electric and sewer. The bathhouse is just a short walk from all the campsites.
Registration Information
Family Camp Rates: Rates are based on a family of 4. Additional children are $30 each. Children 3 and under are free.
Fee includes lodging, meals and all activities during camp!
RV Site for family of 4: $350
Oakwood Lodge for family of 4: $450
Cabin Village for family of 4: $550
Each additional child is an extra $30.
Register for Summer Camp at WCRC Today
We promise a safe, fun, and Christ-centered camp experience for your child and your family.
Frequently Asked Questions