Lodging & Accommodations
at Williamsburg Christian Retreat Center in Virginia
After a day exploring local tourist destinations (such as Colonial Williamsburg or Busch Gardens), attending a meeting, or enjoying all that our retreat center has to offer (such as guided outdoor activities, outdoor swimming pool, and sports fields/courts), you'll want a good night's sleep.
Our comfortable, modern lodging options mean that you can truly relax and be refreshed for the next day.
Scroll down to see a virtual tour, photos, and details.
Virtual Tour of Accommodations & Amenities
Magnolia
Oakwood Room
Pool
Laurel
Laurel Room
Laurel Playground
Cabin Village
See details of our lodging accommodations below.
---
Lodging Options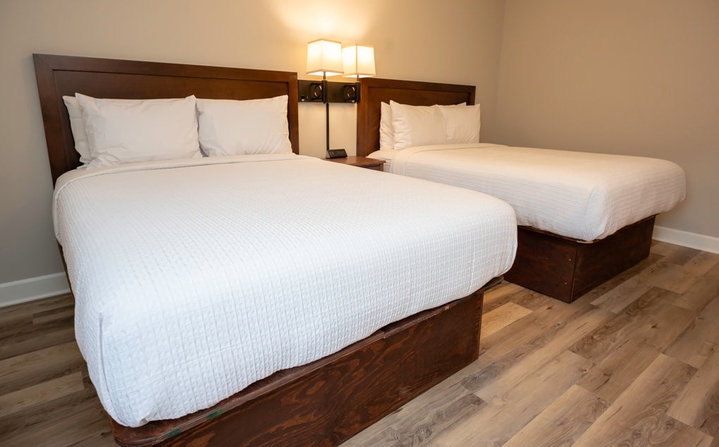 Oakwood Lodge
Maximum capacity: 92 guests​
[Newly Renovated!] With 24 hotel-style rooms in Williamsburg Christian Retreat Center, Oakwood Lodge is ideal for larger groups. Each room has a private bath, and linens and towels are provided. To promote the retreat experience, rooms do not have the distraction of televisions or telephones.
Standard rooms have a two queen beds that can sleep up to four people. Six rooms have a queen bed and a single trundle, which also sleeps up to four; two of these rooms are handicap accessible. Two rooms have a queen bed and a kitchenette (sink, under-counter refrigerator and microwave).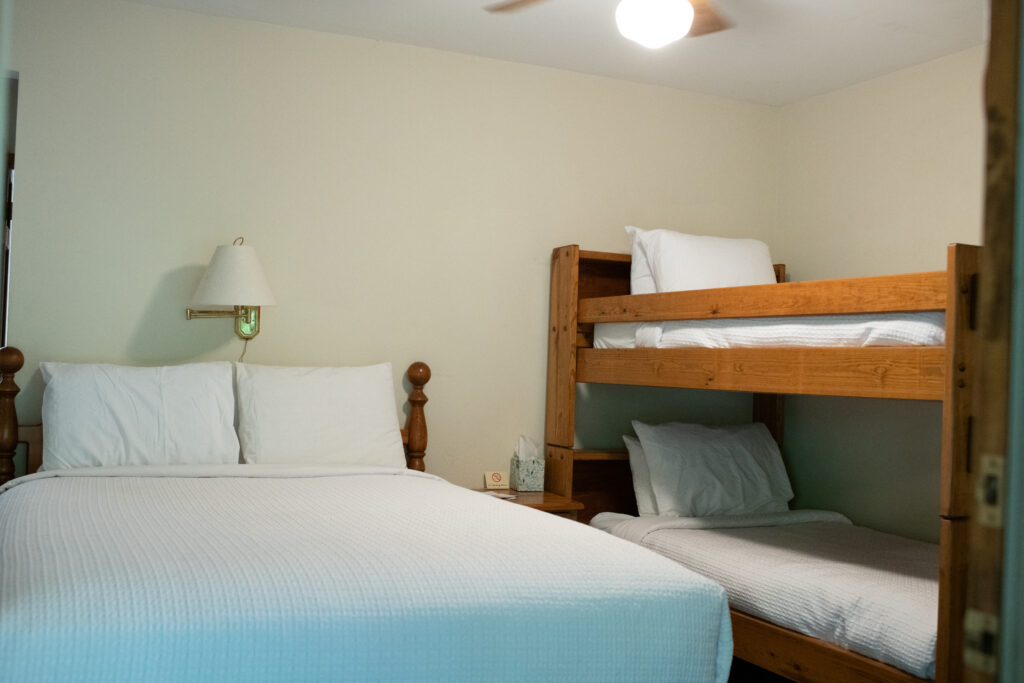 Holly Cottage
Maximum capacity: 20 guests
Designed for smaller groups and families, Holly offers a cozy setting that can accommodate up to 20 guests in 6 hotel-style bedrooms with a private bath in each. Four rooms contain a twin bunk and a queen and two rooms have one queen. Holly also has a spacious meeting area and a full kitchen. One night reservations are not available Friday or Saturday.
Guests staying in Holly Cottage have the option to prepare their own meals or to enjoy WCRC's food service.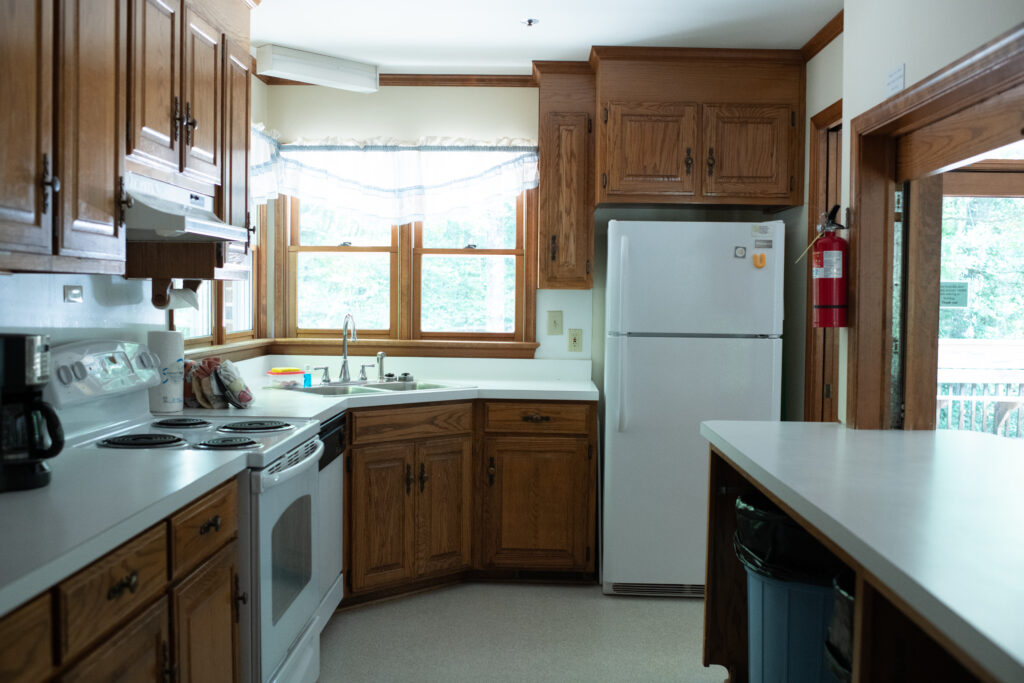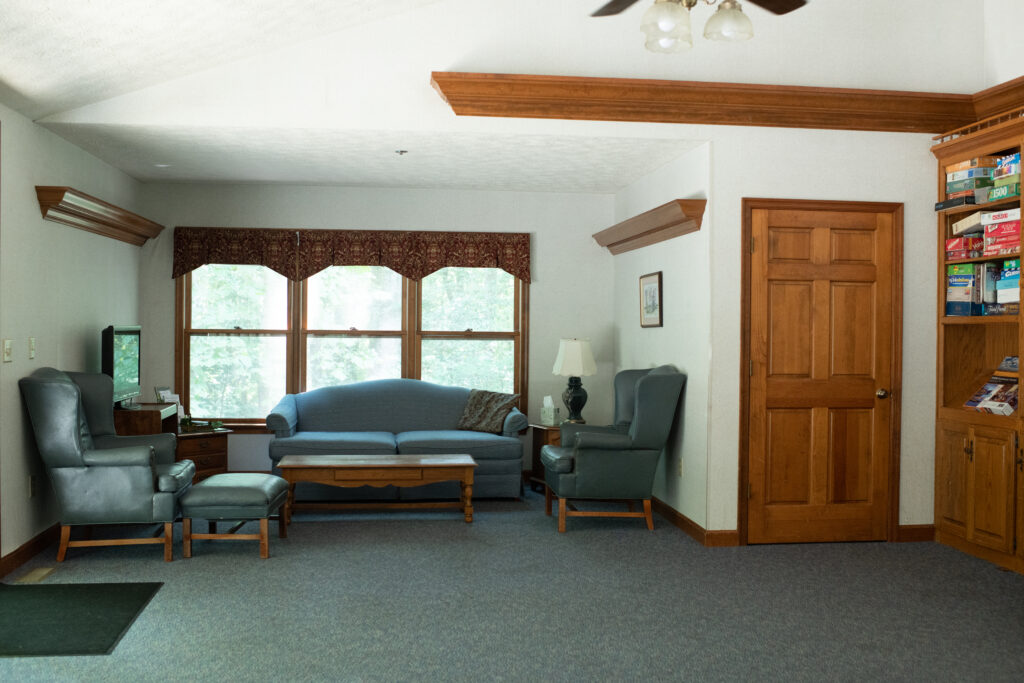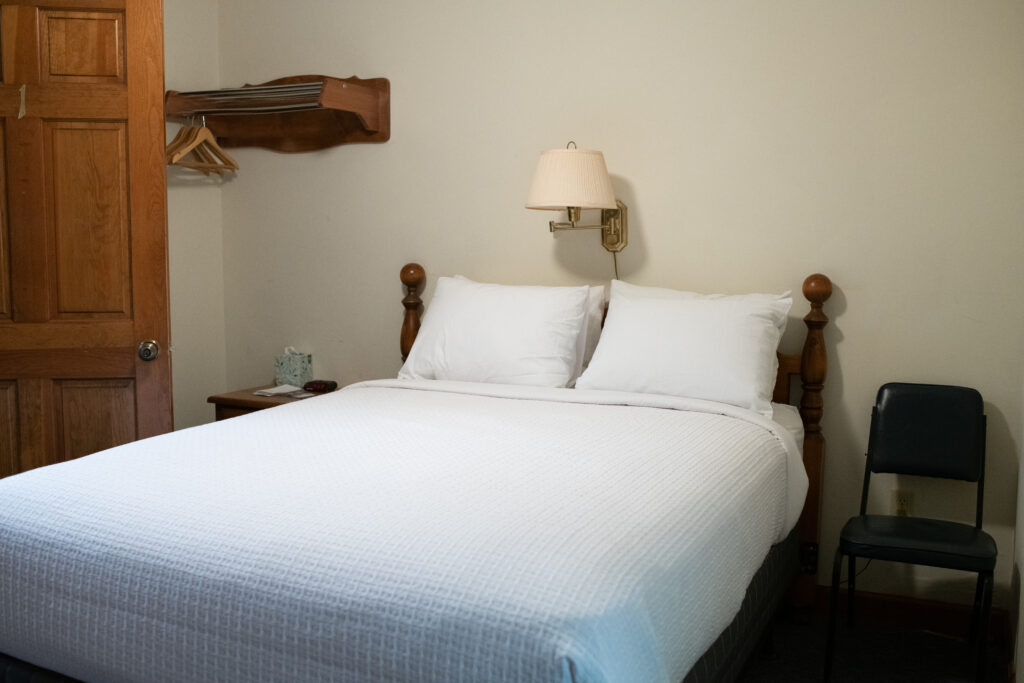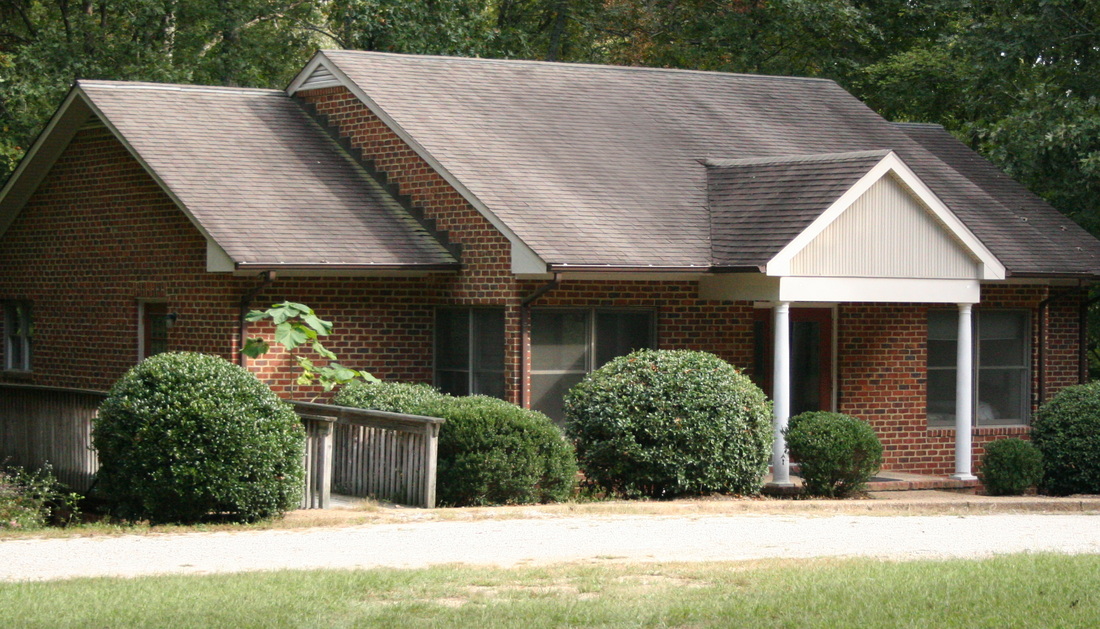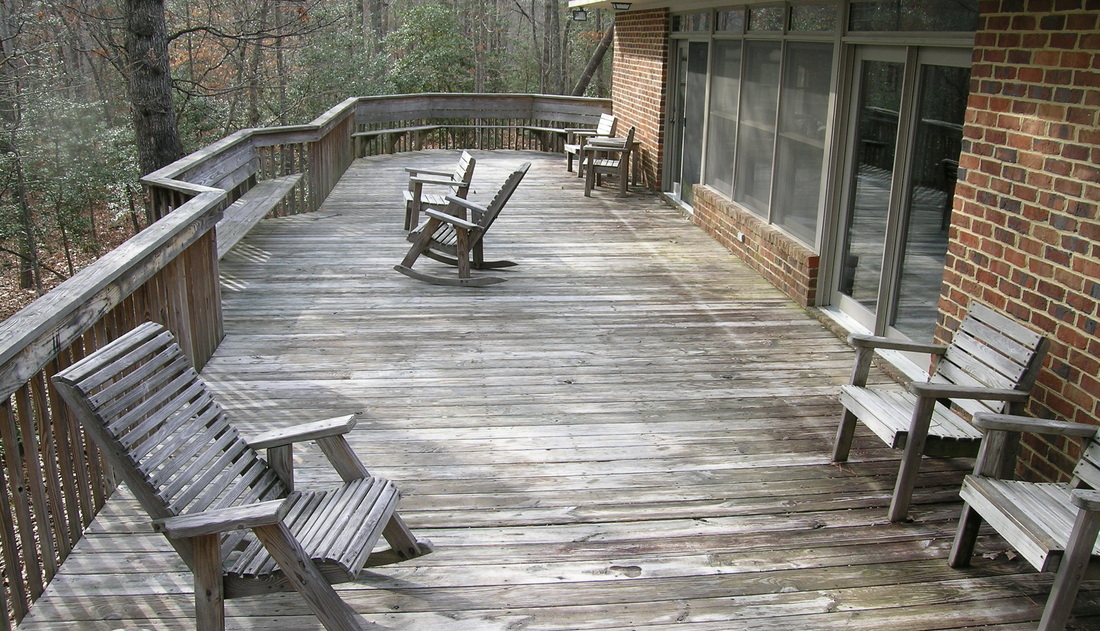 Reviews for the Holly Cottage
Holly for the Holidays: Family Christmas by Jamie Field

Growing up our family Christmas tradition was to descend on a relative's house in mass for the days surrounding Christmas. As a child, I loved being around grandparents, aunts, uncles, and cousins. However, as time passed, our family grew beyond what any house could handle. Cousins got married and had families of their own, and it got harder and harder to gather all together. In an effort to truly be able to gather and not have family spread out across town wherever we could find lodging for them.

Holly Cottage was the perfect fit for our family Christmas. It allowed everyone to have the privacy and accommodations (lots of bathrooms!) for individual family units. In addition to the lodging on the lower level of the cottage, there was an added benefit of a handicap-accessible room on the first floor. And for those who may need some space away from the rambunctious kids, Oakwood Lodge (hotel-style lodging) was just a few steps away. Those of us local to Williamsburg arrived ahead of the rest of the family on Christmas Eve to decorate Holly Cottage. We were able to put up an artificial Christmas tree, hang stockings on the staircase, and place other festive items around.

There was plenty of room to set up seating for meals, as well as ample seating in the living area. The kitchen was spacious and adequately stocked to cook Christmas dinner, although the cooks of our family did bring some of their own special tools to use. It was truly a marvelous time, and we were able to take full advantage of the winter amenities at WCRC. My cousins and I went running on the trails, we took family hikes, and even drove into town to see Colonial Williamsburg all dressed up for the holidays.

With limited technology, we didn't do the normal family tradition of staring at screens- we played board games and connected with each other in ways that we hadn't done in years. The whole family agreed that it was the best family Christmas in years, and hope to do it again. Holly Cottage any time around the Holidays is always a great idea!
Girls Retreat: Small Group Reunion by Lizzy Miller

The front door swings open as we greet the arriving girls, "Welcome! Come on in!" After everyone puts away their things we all meet on the sofas. The weekend was off to a great start, the natural light poured in from the windows, the wooded view bringing a sense of coziness. In the center of the room, the large table was all ready for meals to be enjoyed. Those preparing dinner were still able to contribute to the bustling conversation though the open wall, which also had the ability to roll down to hide the dirty dishes we would get to later.

After dinner, when the evening set in we curled up together on the sofas and shared about our lives. These discussions continued as we made our way to bed, popping in and out of the bathroom while others were sitting in bed. Such a sense of rest and peace in the rooms with views of the woods. Conversations carry on late into the night and in the morning we head back upstairs to enjoy breakfast while sitting out on the deck.

We carried on the weekend in a similar fashion, enjoying the pool, going for a walk through the woods, taking photos together, playing music on the piano, and doing puzzles from the game closet. It was a wonderful weekend that was only enhanced by our setting in the cozy Holly cottage.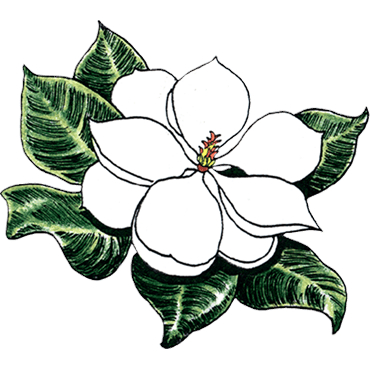 Williamsburg Christian Retreat Center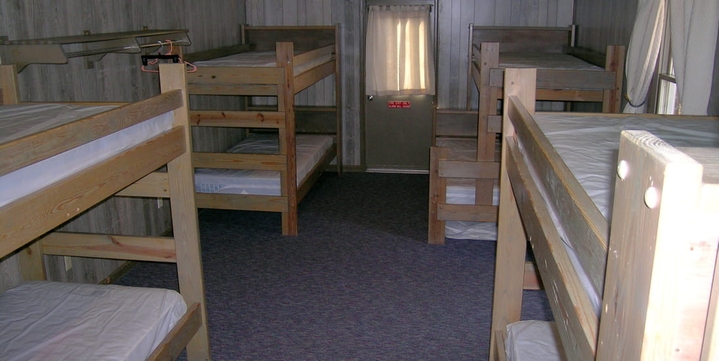 Laurel Cottage
Maximum capacity: 32 guests
This bunkhouse-style cottage is perfect for youth groups. Laurel has 4 bedrooms (4 bunk beds in each room, one is a single over double which can sleep 3) 2 bathrooms, a full kitchen and a spacious meeting area in the center of the cottage. Handicapped accessible.
Guests staying in Laurel Cottage have the option to prepare their own meals or to enjoy WCRC's food service.
Linen rental is available as an option for Laurel Cottage. Packets include sheets, towel, washcloth, blanket and pillow. See rate sheet for additional charge.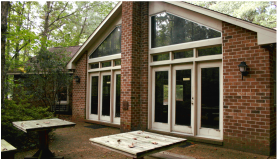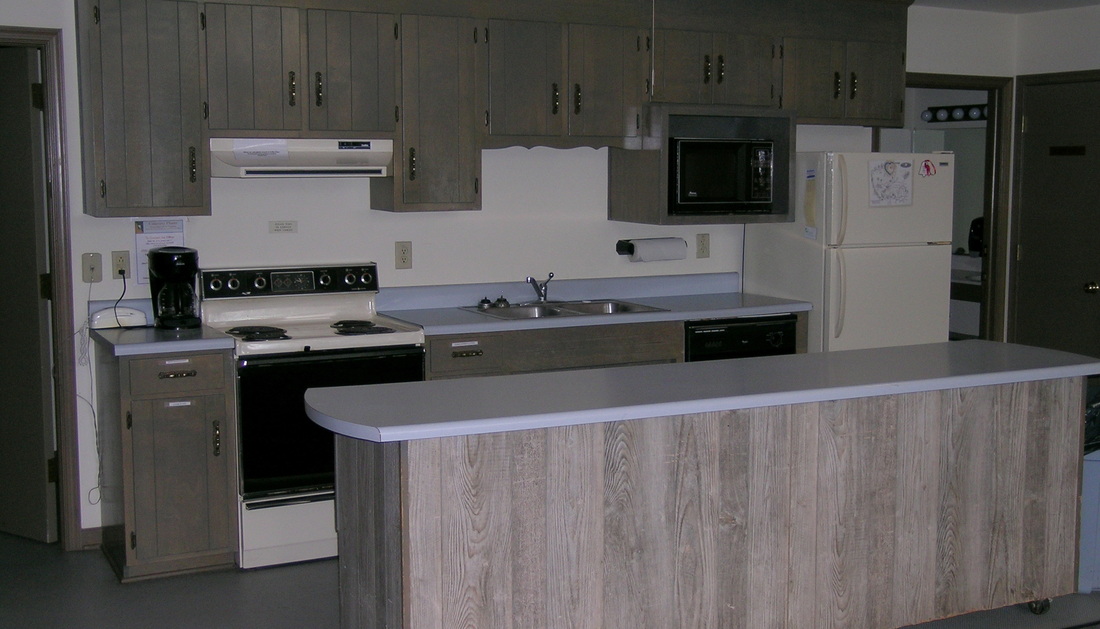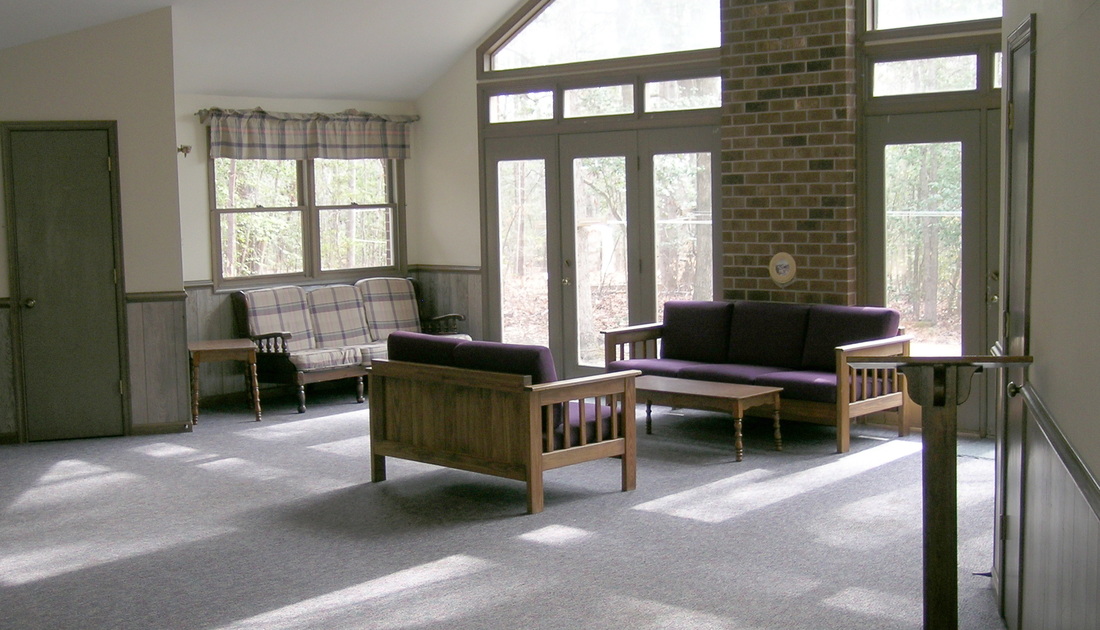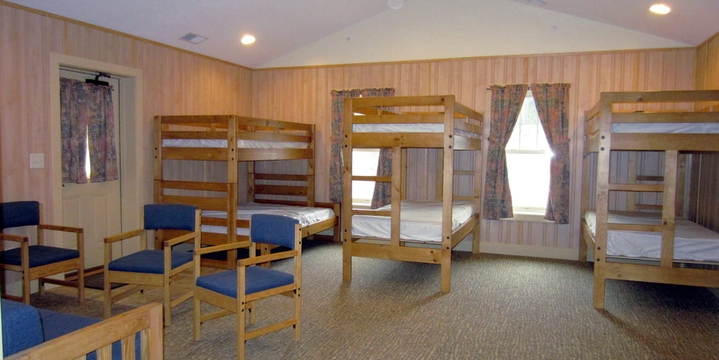 Cabin Village
Maximum capacity: 60 guests
Our Cabin Village at WCRC includes five cabins that sleep 12 guests each. (10 twin beds and 2 double beds per cabin) Each has two bathrooms and two showers. The cabins are arranged around a Commons Building with meeting space, dining space and a kitchen. Rent all our Williamsburg, VA cabins or book as few as 2 cabins. Great for youth groups, family groups, women's retreats, men's retreats, church retreats, and more.
Guests staying in the Village have the option to prepare their own meals or to enjoy WCRC's food service.

Linen rental is available as an option for the Cabin Village. Packets include sheets, towel, washcloth, blanket and pillow. See rate sheet for additional charge.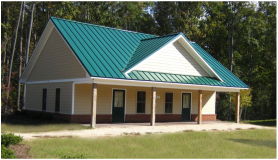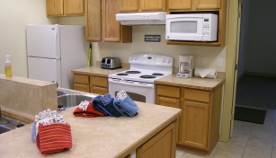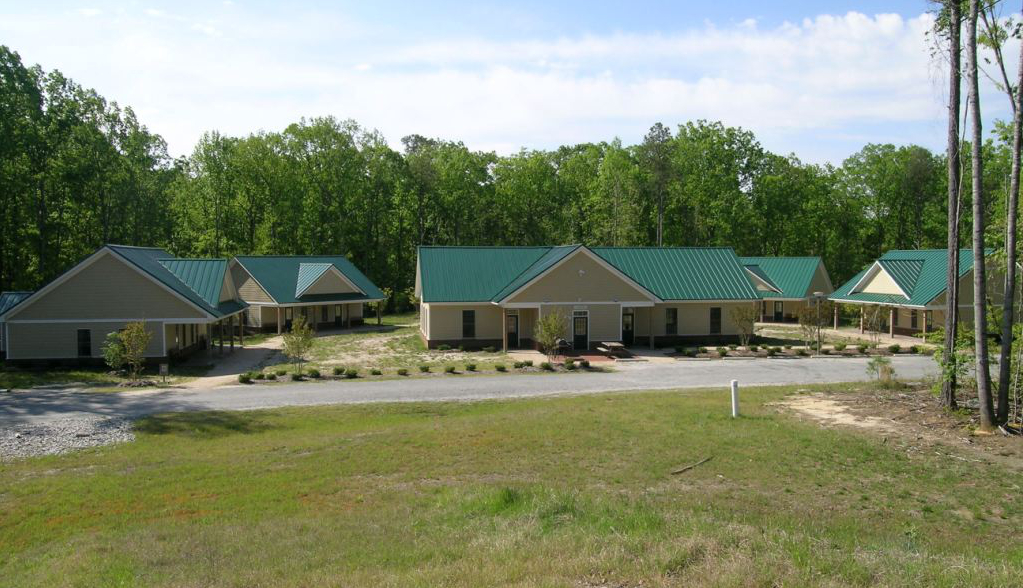 Rates & General Information
Check-in time is 4:00 PM
Check-out time is 11:00 AM
All lodging is subject to state and local taxes.
Our Location
Conveniently located near Colonial Williamsburg & Busch Gardens in VA!
Our central location in the Mid-Atlantic makes it easy for families travel to Williamsburg Christian Retreat Center. We're easily accessible from North Carolina, Maryland, Washington D.C., etc. because we're only ~30 minutes from I-95 and 5 minutes from I-64.
Approximate Driving Times:
Richmond, VA – :40
Norfolk, VA – 1:05
Virginia Beach – 1:10
Washington, DC – 2:10
Charlottesville, VA – 1:40
Rocky Mount, NC – 2:20
Harrisonburg, VA – 2:30
Greenville, NC – 2:50
Baltimore, MD – 2:50
Durham, NC – 2:50
Raleigh, NC – 3:00
Winston-Salem, NC – 3:50
North Carolina border – 1:30
Maryland border – 1:30
Delaware border – 3:10
South Carolina border – 4:00
Petersburg, VA – 1:00
Fredericksburg, VA – 1:30
Lynchburg, VA – 2:40
Roanoke, VA – 3:20
Fayetteville, NC – 3:20
Greensboro, NC – 3:30
Wilmington, NC – 4:10
Philadelphia, PA – 4:10
So, whether you're looking for a Williamsburg family resort, campground/RV park, or a retreat center near Richmond, VA; Northern Virginia; Washington D.C.; or Baltimore, MD, consider our Christian retreat and conference center.
Address: 9275 Barnes Road, Toano, VA 23168
GPS Coordinates: 37.419961, -76.843194
Get Directions
If you're looking for Williamsburg lodging (such as cabin rentals in Williamsburg, cottages in Williamsburg, or a Williamsburg lodge), you'll find it at WCRC!
Frequently Asked Questions