Christian summer camps provide an excellent opportunity for children and teenagers to grow in their faith and develop lifelong friendships. These camps offer a range of activities, from Bible study to outdoor adventures, that help campers deepen their relationship with God.
As the summer camp season approaches, we want to reflect on the importance of prayer for these camps. As you pray for Kaleidoscope Camp this summer, here are some specific things to lift up.
Staff have requested prayers for: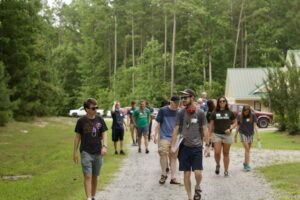 Health and physical endurance over the course of the summer.
Connection and bonding with their campers.
Having the right words to say when they don't know how to respond to a camper.
An attitude that would know and remember frequently that they are not here to give of their own strength but to be used and be a vessel for God's strength and love. An attitude that allows them to step out of the way and let God work through them and even in spite of them.
Wisdom as they make choices, so they can be an example that points the campers to the Lord.
A joy and excitement about the Word that draws the campers in and gets them excited about it!
Prayers for the campers: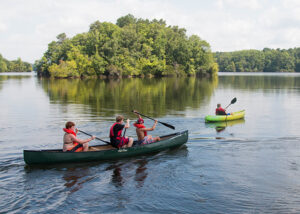 Connections with friends, old and new, and their counselors.
Fun and safety as they participate in activities.
An openness to the teaching was presented during worship time and cabin devotions.
Curiosity and the freedom to ask questions about their faith.
A willingness to learn, challenge themselves, and grow.
For those who do not know the saving grace of Jesus Christ, pray that seeds would fall on soft hearts and the Holy Spirit would be drawing them to repentance.
These Christian summer camps in VA provide excellent opportunities for people to connect with God and develop lifelong friendships. However, the success of these camps depends on the power of prayer.
As we approach the summer camp season, let us pray for the campers, counselors, and staff, asking God to work in their hearts and minds. We can help create a transformative and life-changing experience for everyone involved through our prayers.
If you are interested in praying for specific camps this season, here are the Summer Camp 2023 dates and information:
Mark these dates on your calendar, and join us in praying for each camp session. Together, through our prayers, we can support and uplift these campers as they embark on a journey of faith, growth, and unforgettable memories. May God's grace and love encompass every moment of their Christian summer camp experience.
Thank you for your prayers as we engage in ministry with our campers this summer!