Dave and Karen Mast originally came to the Retreat Center through
SOOP
in 2009. Since then they've come back several times and have made us their home base for the last year and a half.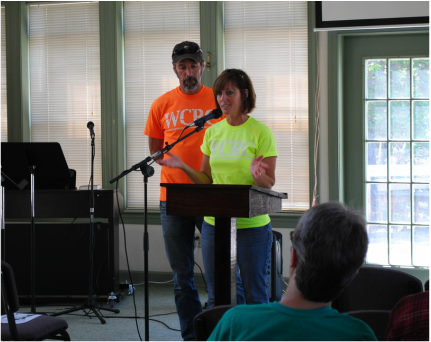 They've lived in our RV campground and volunteered with maintenance projects, landscaping, housekeeping, fundraiser help and whatever we need them to do!
At our Annual Association Meeting last weekend, they shared about their experience here. They told about how immediately upon entering our grounds they felt that WCRC was a place of invitation and knew that they would be back. Their testimony of the role WCRC has played in their lives blessed our board and association members.
Thank you for your service here and for sharing your life with us!