We are thinking of re-naming a portion of the White Oak trail the "Beaver Trail". I have yet to see an actual beaver, but today I saw lots of evidence of their presence in the swamp.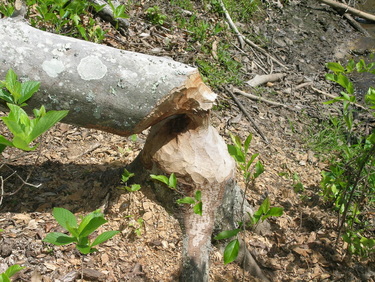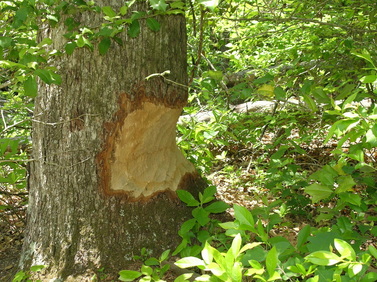 I spend the majority of my time at WCRC in my office, so when I do get out and hike the trails, I'm amazed at all the activity in this relatively small chunk of God's creation. There's a lot going on just outside the Magnolia Center door: bees buzzing, birds singing, squirrels carousing, and beavers…chewing up trees and building awesome lodges and dams.
It's a reminder to me that even if I fail to notice, God is at work. He's doing much more than we can even imagine. Among the many things he is doing, he's showing forth his character in the creation and he's at work in our lives to draw us to himself. We should ask him for eyes to see and ears to hear what he is doing in us and around us each and every day. Psalm 107:1 reads, "Give thanks to the Lord, for he is good! His faithful love endures forever.